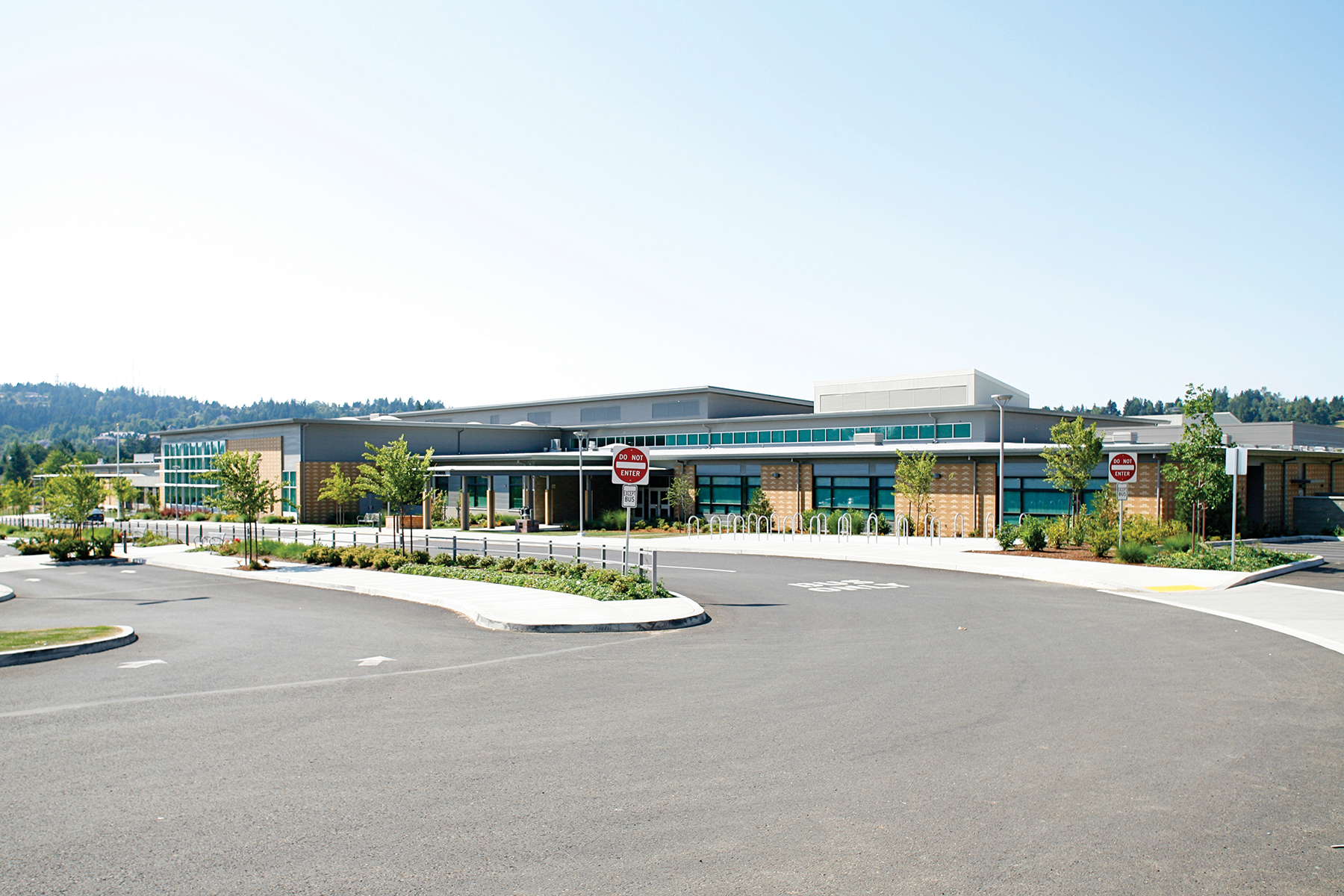 Happy Valley Elementary and Middle School
A new 186,000-sf combined elementary and middle schools for 1300 students. The site sloped 40 feet from one side to the other, contains less than seventeen usable acres for both schools and playfields with four of those acres currently taken by the existing school.
The existing elementary school remained functional and occupied safe during construction. LEED® Standards were followed and tracked on this project. Each school is organized simply, with a multi-level classroom wing for each school flanking a central area which contains separate entry points on the main level. A shared media center is inserted between the entries. These learning spaces are flexible to accommodate changing curriculum needs over the next 50 years.
Client | North Clackamas School District
Location | Happy Valley, OR
Architect | BORA Architects