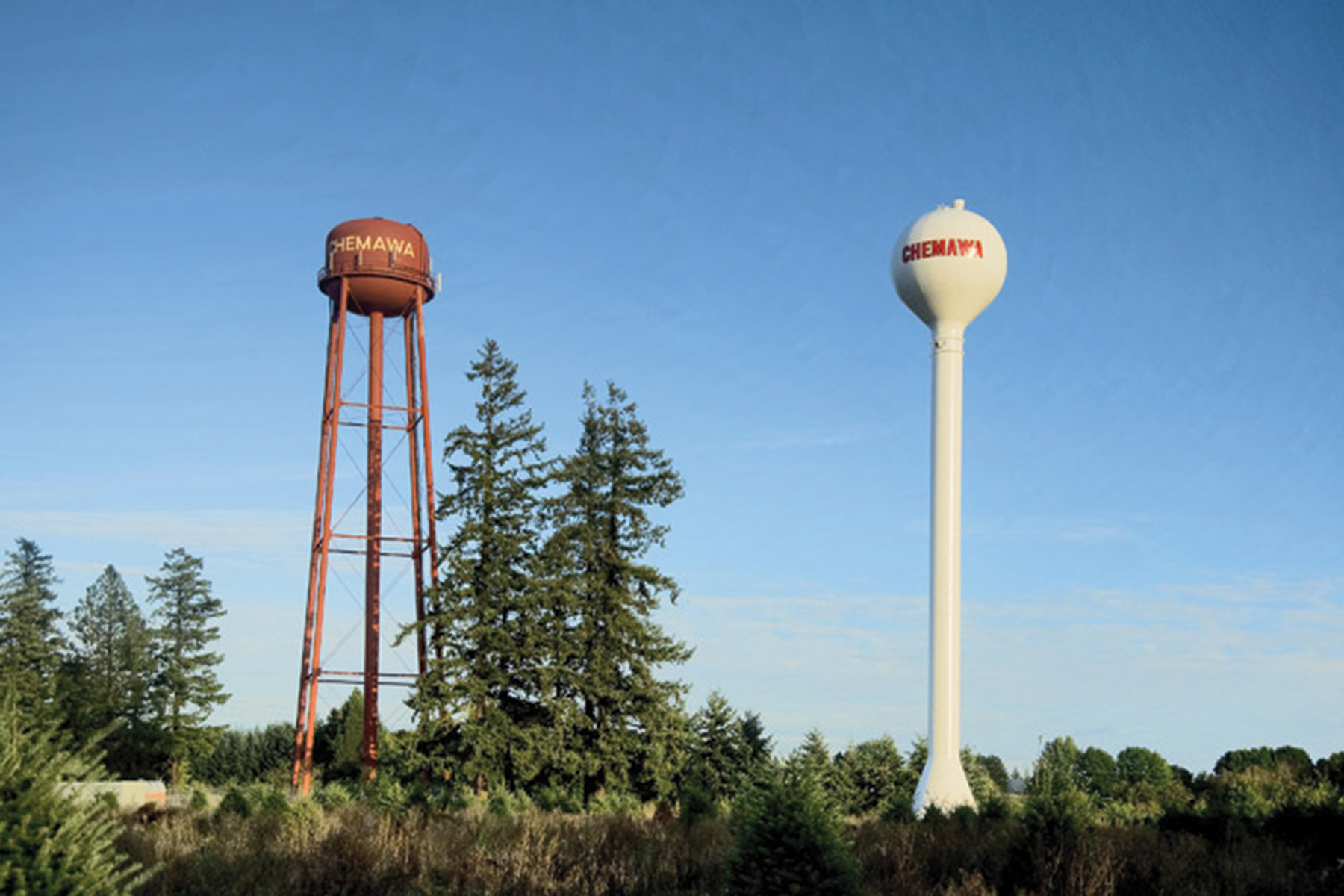 Chemawa Indian School
Over the years we have performed several projects for the Chemawa Indian School District under a BIA contract.
School Dormitory Project | This two-story, designed to LEED® Certified standards, 86,600-sf dormitory has rooms and activity areas designed for 400 high school teenagers, grades 9 through 12, and administrative areas for dorm staff. The building construction is single-wythe, exterior load bearing, 8-inch CMU and interior steel frame with steel joists and concrete filled metal deck. The existing dormitories along with corresponding site features were demolished as part of this project. An existing play shed, canopy and associated covered walkway was renovated.
Water Tank Replacement | Design, engineer and fabrication of a new 150,000 gallon steel water tower and demolition of the existing steel water tower. Minimizing water shut off while switching tanks was highly important as the water towers service the fire suppression systems for the Chemawa Indian School and the Indian Health Service facilities.
Natatorium Renovations Phase I & II | Phase I - Auditorium, Gymnasium and Natatorium remediation major structural. Phase II - Swimming pool, mechanical & electrical renovations at the Natatorium building, 86,000 sf.
Client | Chemawa Indian School - Bureau of Indian Affairs
Location | Salem OR
Architect | WH Pacific